Cliquez ici pour accéder à la version française.
ALPINE and LEICA, two legendary brands, have joined forces to launch HIT THE ROAD, a creative road trip inspiring outstanding photography
Alpine x Leica HIT THE ROAD Photo Contest
A poetic narrative, an imaginary drama or a meditative journey? From 8 to 11 October 2018, the winning photographer of the HIT THE ROAD contest will have carte blanche to express his own artistic vision of escape during a four-day road trip with an ALPINE car and a LEICA camera.
Hit the road is open to all photographers who are French or living in France. The photo project must be carried out in France and can be shot in color or black and white. Expenses will be paid by ALPINE in accordance with the contest budget and a pilote-guide will help the winner to plan and realize their project.
The deadline for entries is 20 September 2018, and the winner will be announced on 26 September 2018.
HIT THE ROAD is co-directed and produced by HAVAS GALLERY.
What winner will receive
The winner will be selected by a judging panel made up of experts from the photography and design worlds and will be awarded the following:
Awards:
The winner will carry out the artistic project that he submitted and will have the use of an ALPINE car and a LEICA camera of his choice for 4 days.
The winner will receive training from LEICA.
The winner will receive a prize of 2,000 euros and a definitive gross lump sum of 2000 € excluding VAT in consideration of the licensed use as defined in the rules.
The winner will receive a one-to-one professional consultation with an expert LEICA photographer and/or member of the judging panel.
The winner will receive help from a pilote/guide to plan the trip and will have help from a creative team to finalize the project.
Exhibition:
The winner's photos of his project will be on display at the Faubourg Saint-Honoré LEICA store in Paris from 6 December 2018 to 2 February 2019 and may also be exhibited across ALPINE and HAVAS GALLERY networks.
Publication:
The winner's work may also be published in a special edition, THIS IS NOT A MAP Alpine x Leica (http://www.thisisnotamap.com) and an ALPINE collector's brochure.
About the organizations
LEGENDS NEVER DIE
One is a German company loved by connoisseurs of photography and images. The other is a French company loved by fans of smooth driving and elegant design. For decades, these two timeless brands have remained true to their identity, demonstrating long-standing expertise and an ability to constantly reinvent themselves. With their products, they both offer customers an irresistible opportunity to escape from the everyday.
About Alpine
Founded in the Alps by Jean Rédélé in 1955, Alpine is renowned for its French-style sports cars. Throughout its history, the company has designed agile, high-performing cars that provide a uniquely thrilling driving experience.
In 2016, after a 20-year manufacturing hiatus, Alpine returned with the Alpine A110. This new model is the successor of the Berlinette car that first made Alpine famous, predominantly in the motor racing world. A bridge between the brand's past and future, the A110 is a sports car that incorporates Alpine's founding principles: design, lightweight construction, compact size and agility.
About Leica
Leica Camera AG is a German company that has been designing and producing analogue and digital cameras and high-end optical equipment for over a century. The company has a long tradition of excellence in precision optics and mechanics, which it has built up since 1849 when it originally focused on microscopy. The inventor of the 35-mm format (34 x 36) in 1914, Leica became known worldwide thanks to its dedicated community of big-name photographers, photography enthusiasts and aesthetic artists. Known for its innovative technology, the company designs cameras and optical equipment that provide the best images in any conditions, from shooting to observation.
About the Havas Gallery
The Havas Gallery was founded by Havas Paris, a major advisor and buyer of images for advertising, publishing and the digital world. Created as a concept gallery, the Havas Gallery aims to promote talent and innovation in the photography community, bringing together the two worlds of art and communications. It holds various exhibitions and events, functions as a gallery, organizes enhanced exhibitions and curates new genres. With headquarters at Havas Paris, the Havas Gallery also appears as a pop-up at festivals such as Le Mois de la Photo du Grand Paris, the professional week of the Rencontres d'Arles and the PhotoSaintGermain festival, working on joint projects and producing artistic events on its own or for its clients.
How to enter
Enter at https://www.picter.com/alpine-leica/hit-the-road-photo-contest-2018-en/ by submitting:
Your personal profile information (including bio and CV)
A statement (2,000 characters long) describing your artistic project on the Hit the road theme, including your proposed itinerary and photography locations for the road trip with the Alpine car and the Leica camera if you are chosen as the winner
A portfolio of 15 photos (3,000 pixels minimum on the longest side, in JPG format, sRGB profile), along with any supporting documents that may be helpful for understanding your project (JPGs, sRGB profile)
Judging criteria
Candidates will be judged on the creativity, relevance and originality of their artistic project in relation to the Hit the road theme, as well as on the clarity of their ideas and the photographic quality of their portfolio.
Juror information
Selection of the winner and the 10 finalists will take place in two stages:
In the first stage, Gaëlle GOUINGUENÉ, director of communications, public relations, and cultural projects for Leica Camera France, Séverine MOREL, curator and exhibition advisor for Havas Gallery, and Julien GEFFARD, Marketing director at Alpine will select 20 to 25 finalists.
In the second stage, the judging panel will be made up of experts from the photography and design worlds:

President: Rémi Noël – Photographer, creative director, founder of Poetry Wanted Editions and designer of THIS IS NOT A MAP photographic maps
Laurent Nivalle – Leica Ambassador photographer, filmmaker and creative director
Antony Villain – Director of design at Alpine
Lucas Mongiello – Art supervisor at Havas Paris/the Havas Gallery
Jury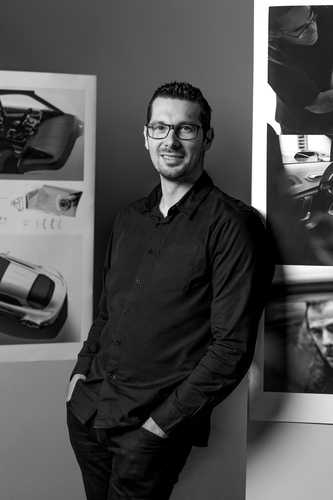 Antony Villain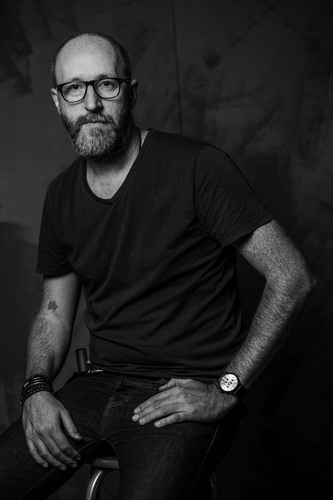 Laurent Nivalle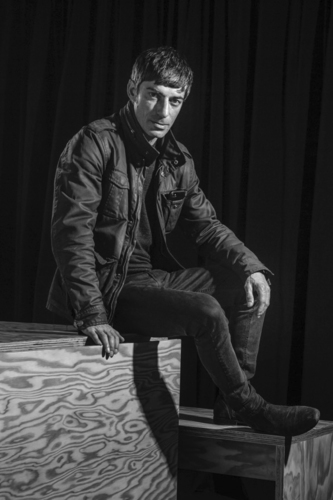 Lucas Mongiello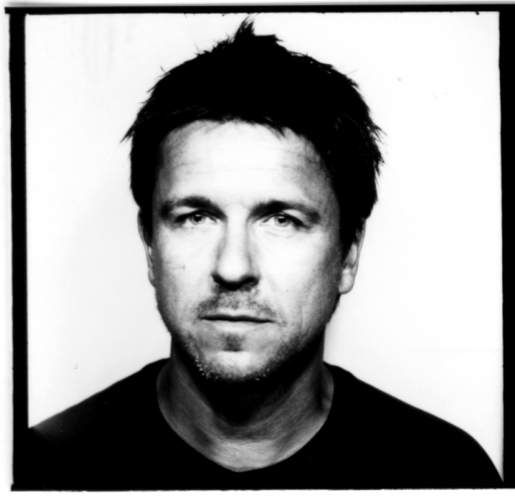 Remi Noel
Timeline
Call For Entries Open
30 July 2018
Submission Deadline
20 September 2018
Announcement of the winner
26 September 2018
Photographic Road trip start
8 October 2018
Road trip end
11 October 2018
Exhibition at the Faubourg Saint-Honoré Leica store, Paris, Opening
6 December 2018
Launch of Alpine x Leica THIS IS NOT A MAP at the Leica store, Paris
6 December 2018
Exhibition at the Faubourg Saint-Honoré Leica store, Paris. End
2 February 2019
Requirements
Submission Requirements
Your personal profile information (including bio and CV)
A statement (2,000 characters long) describing your artistic project on the Hit the road theme, including your proposed itinerary and photography locations for the road trip with the Alpine car and the Leica camera if you are chosen as the winner
A portfolio of 15 photos (3,000 pixels minimum on the longest side, in JPG format, sRGB profile), along with any supporting documents that may be helpful for understanding your project (JPGs, sRGB profile)
Image size: min. 3000px on the long side, sRGB
THIS IS NOT A MAP