Slideluck Editorial, with the support of international partners, is thrilled to launch the second biennial global call on the theme: love me tender. If love really drives many decisions and affects deeply our lives, either from a personal or a social and collective standpoint, our call would like to be an invite to take care of the unprotected and 'tender', as a way to generate circular love.
About open call
All of us have an intense need to be loved and nurtured. Love, as John Bowlby's and others' experiments have shown, could be considered one of our most basic and fundamental human needs. One of the forms that the need to be loved takes, is contact comfort, the desire to be held and touched. Research has proven that babies who are deprived from contact comfort, particularly during the first six months after they are born, grow up to be psychologically damaged. The primary caregiver acts as a prototype for future relationships and has three main implications: others as being trustworthy, the self being valuable, and the self as being effective when interacting with others.
Love and other affections are forms of social relations and the result of historical processes, of which Nietzsche would call "genealogy". Due to its particular intensity, love acquires a dimension of identity: we are what we love. There is a double movement of loving and being loved, which is very important in making us define who we are, and making us feel life as something worth living.
Although the canonical place for love to be practiced would be the family and the so-called "maternal love", society has gone through multiple transformations over time. These changes have implications on the way love is expressed, but haven't changed the need for love, on a basic, essential level. By assuming the importance of love in our lives, we'd like also, on the other side of the spectrum, reflect on the ramifications of the deprivation of this fundamental human need and the consequences of it in many areas of our lives, privately and collectively.
Topics may include stories tackling the theme of self-love, work and relationships with peers, use and abuse of technology, parental love, friendships, interpretation of what happens politically and socially related to love, closure and fear towards the 'different', and so on.
The meaning of 'tender' in this call, refers in general to the condition of being vulnerable. So, if love really drives many decisions and affects deeply our lives, either from a personal or a social and collective standpoint, ours would like to be an invite to take care of the unprotected and fragile, physically or emotionally, which need protection, attention and affection, as a way to generate circular love.
love me tender is a call to action to take good care for others. We are looking for powerful visual stories that can help us reflect on the application of the universal basic need for love, in the context of the fast transforming society.
What winners receive
Inclusion in the global tour as multimedia screenings (the list is work-in-progress):
DOCfield Barcelona, Spain, 5th December 2018 in the prestigious Palau Robert
Projection during the opening week of SOLAR Foto Festival from 5-9 December 2018, city of Fortaleza (Brazil)
Projections in photography festivals in Latin America
Lagos Festival, Nigeria, October 2019
Leica Fotografie International will loan to two of the selected authors equipment in the form of camera, lenses and accessories. The period of this loan would be one to two months to realize a project chosen by the photographer. The equipment will be insured during the period of loan with a loan contract. The work produced with these cameras has the opportunity if suitable, to be published in one of the LFI channels.
Each of the selected authors will receive a symbolic fee for the image usage (50€ per author screened), kindly offered by DOCfield Barcelona.
YET Magazine, as media partner, will publish an article featuring the 10 projects selected.
Rvm Magazine, as media partner, will publish on its blog, Shots&Murmurs one of the projects selected by the RVM team as interview.
About Slideluck Editorial
SLIDELUCK EDITORIAL is an online platform for contemporary photography & multimedia, born in 2015 as a spin-off of the Slideluck global platform.
We launch biennial open calls and worldwide tours tackling important social and cultural topics; previous call was BORN THE SAME.
Our aim is also to take photography and multimedia to people, promoting the positive social impact contemporary photography can have, through global tours and screenings in public spaces.
How to Enter
We invite all interested photographers and storytellers who work with the medium of photography to apply to this open call and respond to the given topic. The projects selected will need to be presented in the form of multimedia or videos to be screened around the world during a global tour starting the 5th December 2018 in Barcelona, at the closing night of DOCfield Barcelona. If multimedia are not available, the Slideluck Editorial team will provide support, which will be discussed individually. Read the Terms & Conditions.
Judging Criteria
Members of an independent international jury will evaluate and select 10 projects that address contemporary challenges, issues and perspectives related to the theme love me tender. The emphasis will be on the inclusion and appreciation of diverse perspectives, different cultural and geographic contexts that can provide an overview of the current situation in the global social, political and cultural arena.
Timeline
Call For Entries Open
12 October 2018
Submission Deadline
11 November 2018
Winner Announcement
19 November 2018
First stop of the global tour: DOCfield Barcelona
5 December 2018
Requirements
Submission Requirements
6 - 10 images per project
Image size: min. 1500px on the long side, sRGB
Project description with up to 1500 characters
Biography
Jury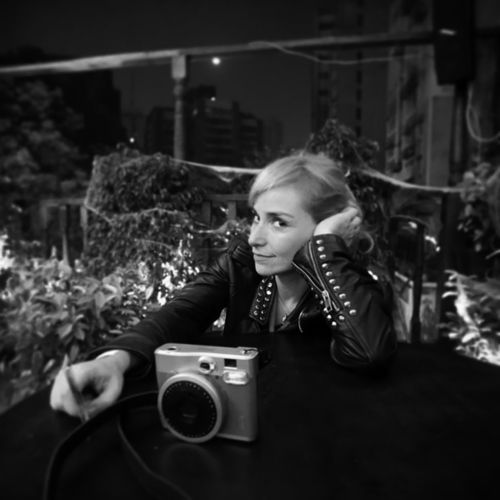 Ângela Ferreira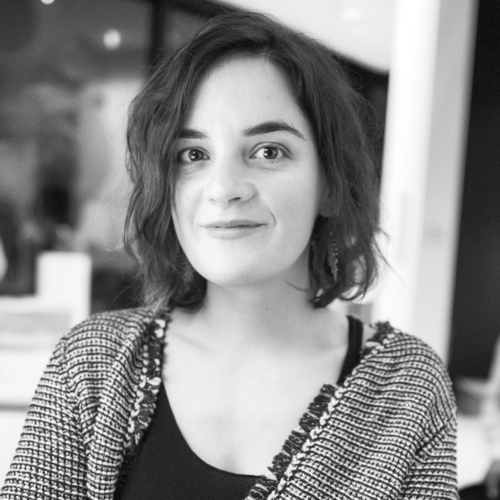 Carol Körting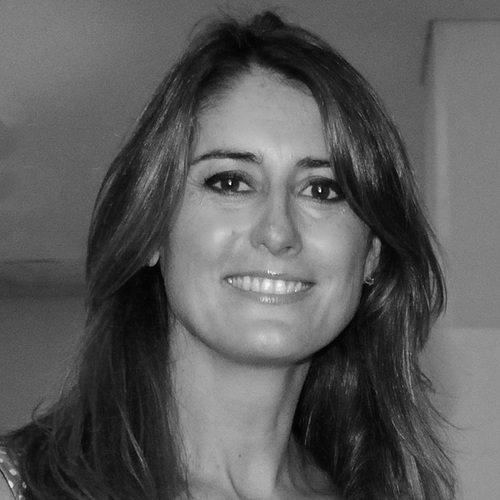 Maria Pia Bernardoni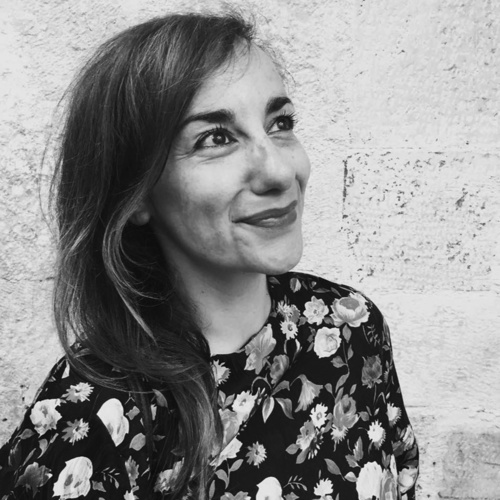 Maria Teresa Salvati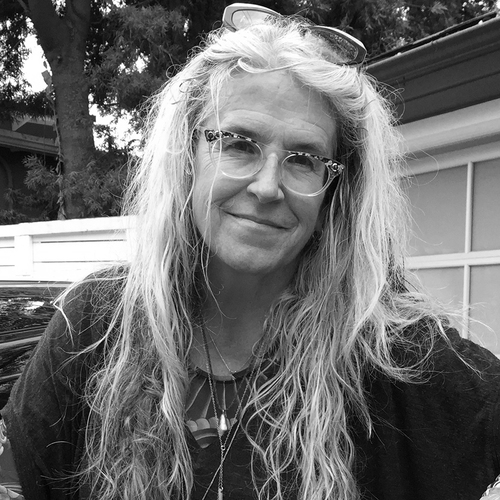 Sara Terry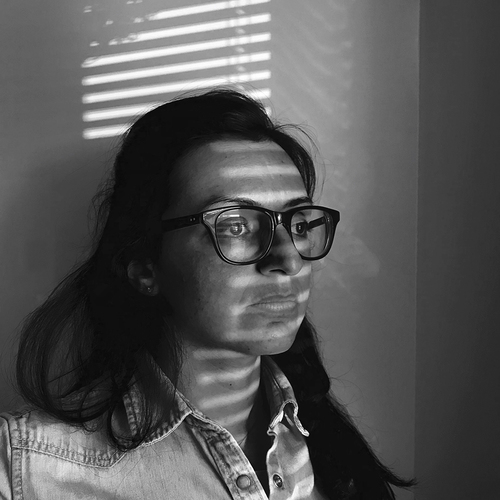 Veronica Sanchis Bencomo
Ângela Ferreira (a.k.a Berlinde)
Artist and Curator
PHD studies in Photography at Universidade do Minho, Portugal and Universidade Federal do Rio de Janeiro; and Master in Photography at Utrecht School of Arts-Holland and Master in Curatorial studies. Co-Founder of the Portuguese PhotoFestival Encontros da Imagem. She has commissioned contemporary
photography throughout Europe and Latin America. Currently responsible for the Photography Program at the Secretary State of Culture of Ceará, and Artistic Advisor of Photographic Museum of Fortaleza, Brazil. Interested in documentary and photo essays as well artists working on the intersection of photography and
other media to include in the European and Latin american Institutions and Festivals.
Carol Körting
Photo editor, LFI
Carol Körting born in Bogotá, Colombia. In 2011 started working as photo editor and scout photographer for LFI, the independent magazine which features the best Leica photographers, and the M Magazine. Carol is also in charge of the Leica M loan program, which lends cameras to photographers worldwide. For LFI, she also worked on the organization of workshops with, among others: Matt Black, Matt Stuart, Jacob Aue Sobol.
Maria Pia Bernardoni
Curator of international exhibitions for the African Artists' Foundation and LagosPhoto festival
Photography curator with special connection with Africa and interest in managing intercultural art projects that offer different perspectives on gender and migration issues, and help create positive change. Since 2015, curator of international exhibitions for the African Artists' Foundation and LagosPhoto festival, working on several exhibitions in Europe; and developing projects around migration and hosting issues. Lately collaborated with Patrick Willocq's on the project "My Story is a Story of Hope", and directed short film "If I Left My Country", both shown at Les Rencontres d'Arles 2018.
Maria Teresa Salvati
Founder and editor-in-chief, Slideluck Editorial | Teacher
Author and curator ofthe biennial calls and global tours launched by Slideluck Editorial, tackling important social and cultural matters. Personal branding consultant and teacher: helping photographers to find their "spot of beauty" and vision, advises on how to build their identity, and communicate via social media. Contributing writer at GUP Magazine. Teacher at F.Project School of Photography and Cinematography, Bari; at IED Roma and Officine Fotografiche; guest lecturer at London College of Communication and UWE Bristol.
Sara Terry
Documentary photographer and filmmaker, member of VII Photo Agency
Sara Terry is an award-winning documentary photographer and filmmaker, and a member of VII photo agency, best known for her work as a post-conflict storyteller. She won a 2012 Guggenheim Fellowship for her long-term project, "Forgiveness and Conflict: Lessons from Africa." She is also the founder and director of The Aftermath Project, which supports photographers working on post-conflict stories and which is celebrating its tenth anniversary with a book published by Dewi Lewis.
Verónica Sanchis Bencomo
Photographer and curator, founder of Foto-Fèminas
Verónica is a Venezuelan photographer, curator and contributing writer based in Hong Kong. In 2014, she founded Foto-Fèminas, an online platform promoting Latin American and Caribbean women photographers. Verónica has organised and produced exhibitions, projections and talks for the platform in Argentina, China, Chile, Ecuador, Guatemala, Mexico, Peru, Uruguay and Venezuela.
Images of Projects by Previous winners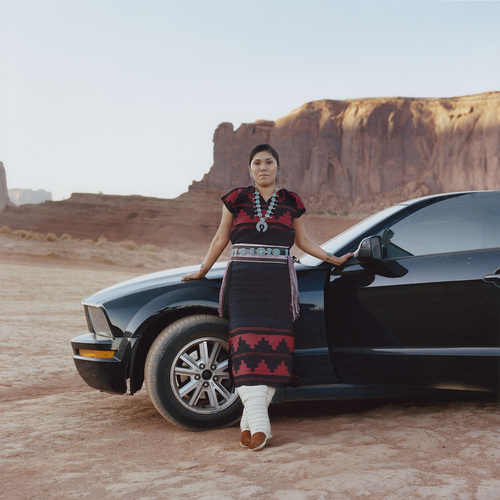 Carlotta Cardana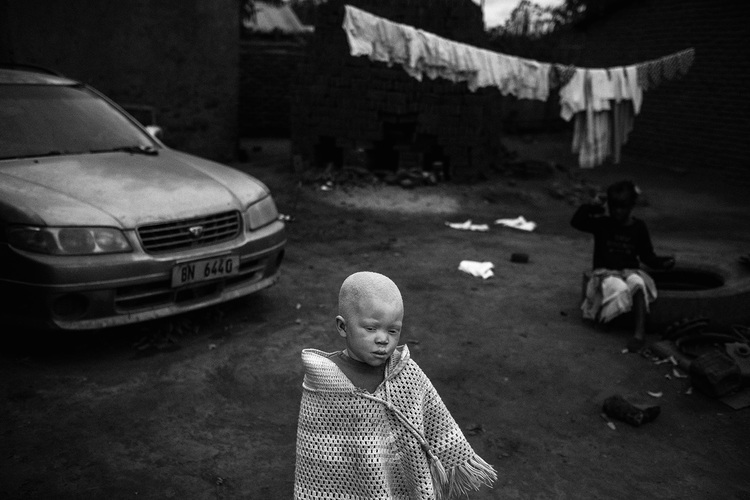 Daniel Rodrigues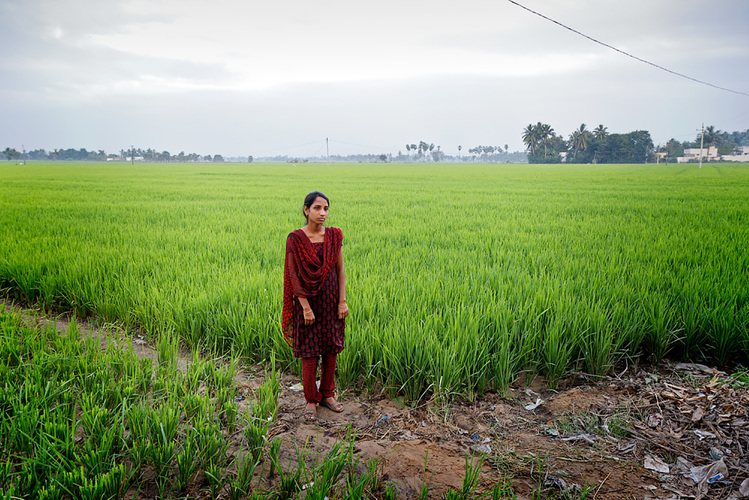 Ed Kashi and Tom Laffay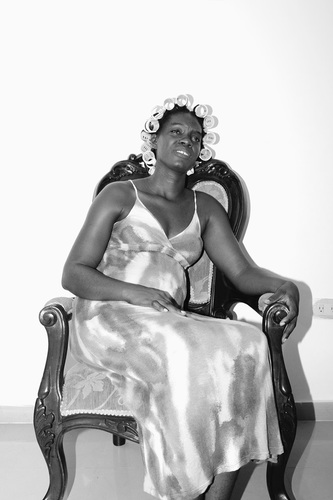 Giulia Bianchi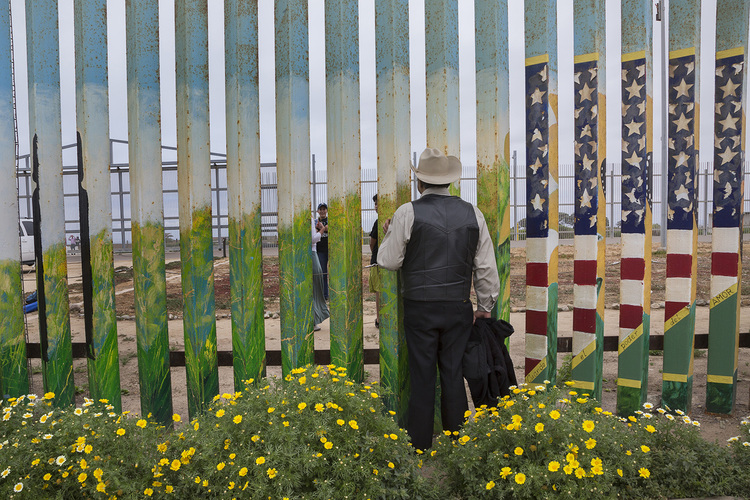 Griselda San Martin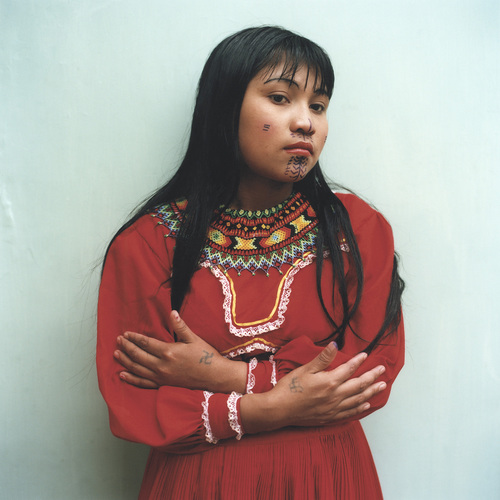 Karen Paulina Biswell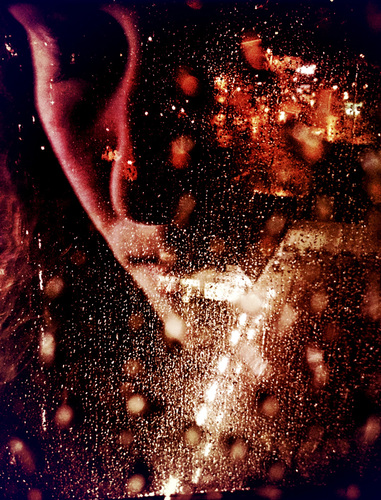 Laura El Tantaway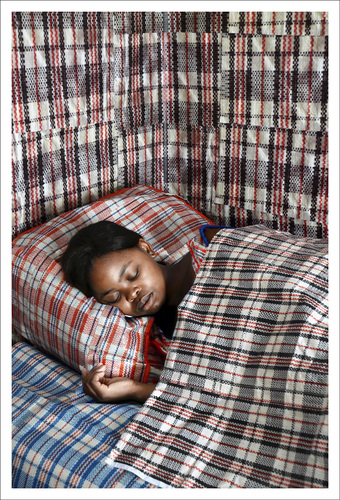 Nabukho Nqaba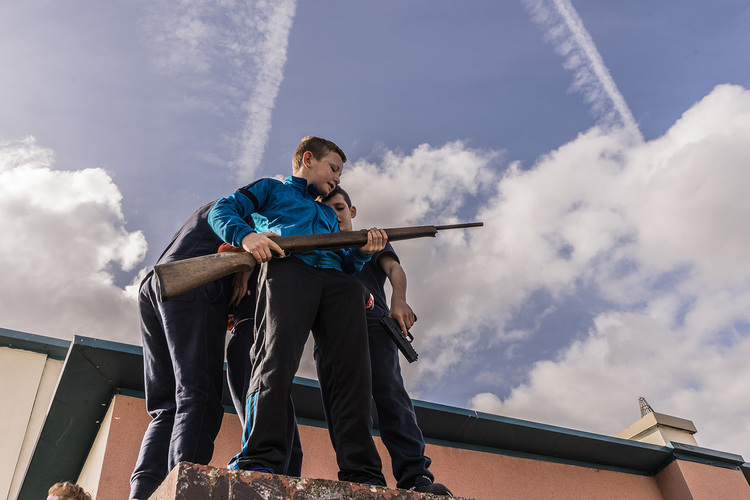 Stephen Gerard Kelly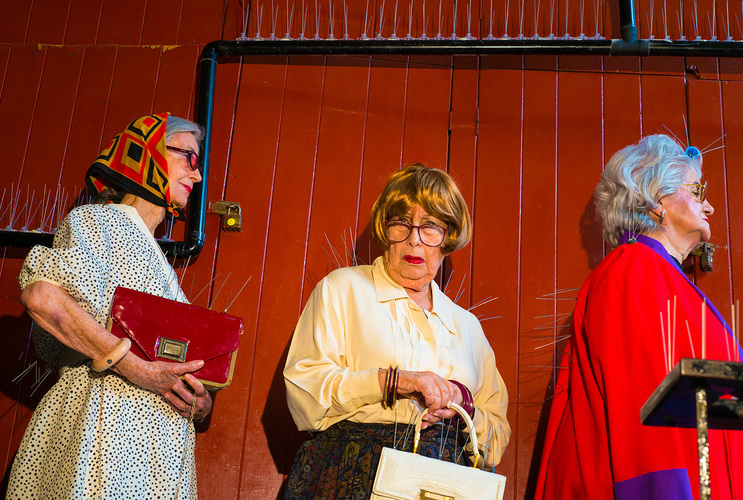 Tania Franco Klein
Partners